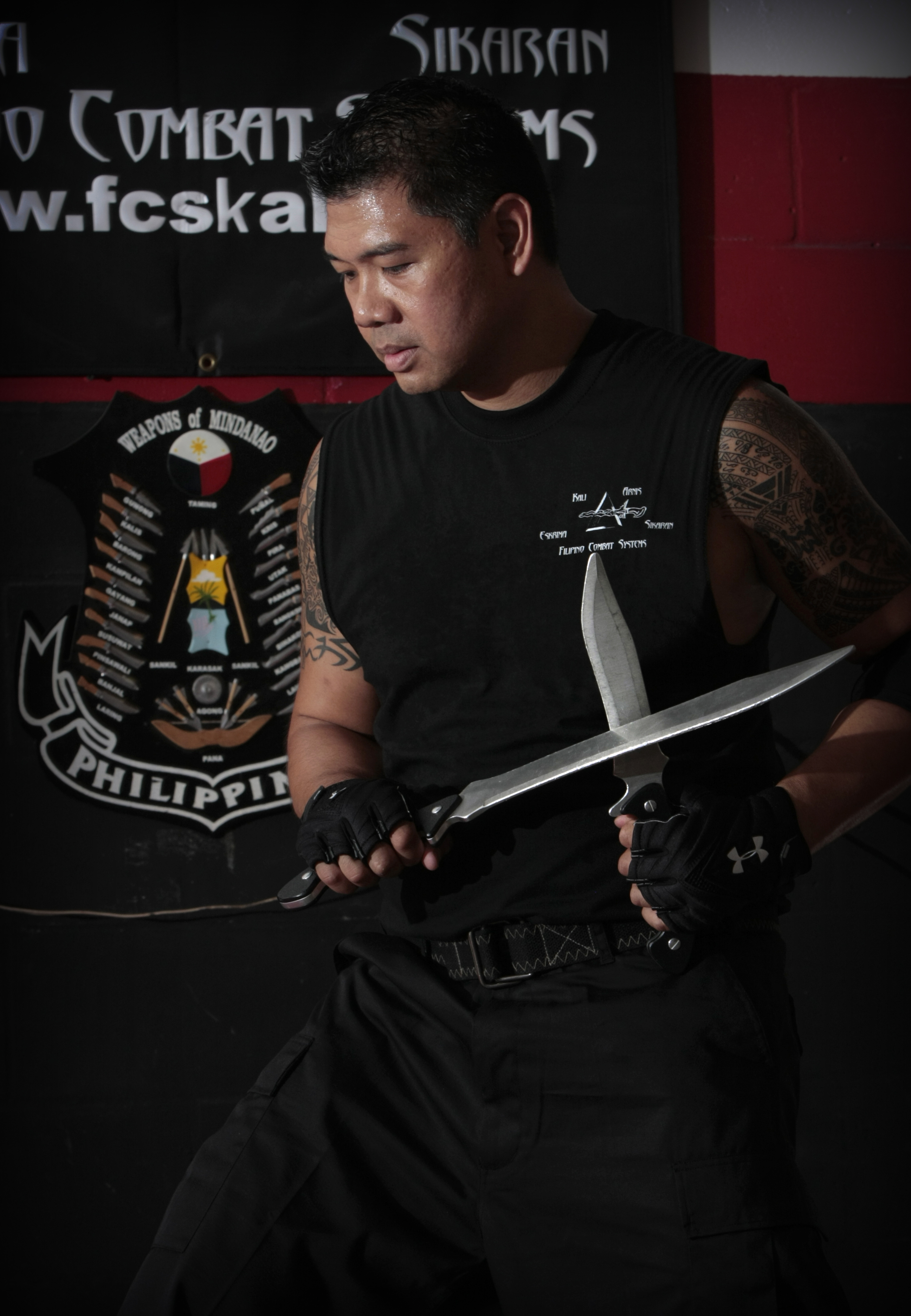 The Next FCS Family Gathering will be Held:


February 2-3, 2013

Members Night on

Friday the 1st


FCS Headquarters

1910 Barton Park Road
Suite 1001
Auburndale, FL 33823

Gate Code: 1020#

Fri 6:00pm - 9:00pm FCS Instructors & Members Only Nite

Sat 1:00pm - 6:00pm (or whenever) Seminar

Sun 12:00pm - 4:00pm (or whenever) Seminar

Cost: $120.00 Sat & Sun / $70.00 one day

What to bring: training blades, sticks, training swords, and sarongs

( Available for sale at the event.)

For More Information Contact:

Ray Dionaldo: Ray@fcskali.com
Gathering

Save your place now.

Non-Refundable/Transferable
Special Guest Instructors:
Knifemaker
Jerry Hossom
will be a special guest instructor. Will be teaching about proper blade configuration and edge geometry. He will be teaching a section on proper knife sharpening. He will also be bringing several blades for show and sale. This is a rare opportunity to pick up a piece of art from one of the finest blademakers that I know.
The Filipino Combat Systems' (FCS) Family Gatherings give instructors and students from all over the world an opportunity to get together and get acquainted with the latest developments and innovations in the art. FCS is a system in constant evolution, making these events a learning experience not to be missed.
* Open to all styles and ranks.

*Florida's Premier FMA Event.

* Advanced training in The Filipino Martial Arts.

*Special training in close quarters stick fighting, knife fighting concepts, Sarong, Kerambit, and much more.

* Keep up with the latest developments.

*Special demonstrations by guest masters.

* Meet members of the FCS family from around the world.

* Training blades, sticks, T-shirts, sweat-shirts, books, videos, etc., available for sale at the event.

*Certificates to be awarded to new instructors.
Hotels:

Days Inn Winter haven
1150 3rd St SW
Winter Haven, FL 33880
863-294-4451

Say you're with FCS to get the group rate.

Budget Inn Winter Haven

401 6th Street Northwest
Winter Haven, FL 33881
(863) 294-4191

Click below to find out more about the FCS Gatherings